Brett Kavanaugh: Trump court nominee clears first hurdle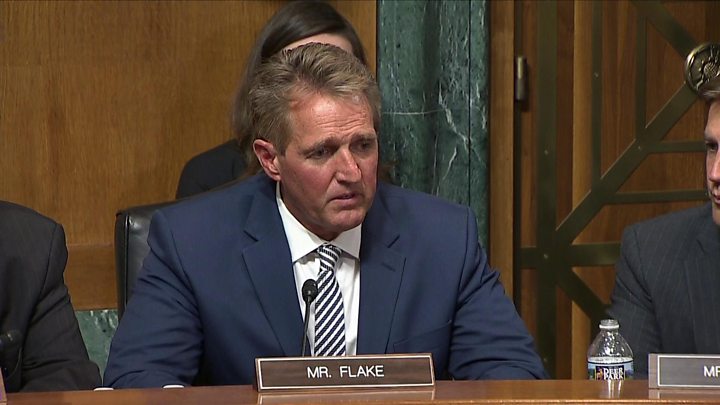 A US Senate committee has voted to approve Brett Kavanaugh's nomination to the US Supreme Court as discussions continue over a possible FBI inquiry into allegations of sexual misconduct.
The vote came as a key Republican senator said he wanted a week's delay in confirmation hearings for Judge Kavanaugh to allow this to happen.
However, Jeff Flake supported the vote to pass the nomination from the Judiciary Committee to the full Senate.
The final vote was 11-10 in favour.
All the Republicans voted in favour, while all Democrats voted against.
On Thursday, the committee heard testimony from Christine Blasey Ford, now a professor of psychology in California, who says Judge Kavanaugh – nominated to the court by President Donald Trump – sexually assaulted her when they were teenagers in the 1980s. Judge Kavanaugh angrily denied he had ever assaulted her or anyone else.
Friday saw the Senate Judiciary Committee split along partisan lines in passing a motion to hold a vote on passing Judge Kavanaugh's nomination to the full Senate.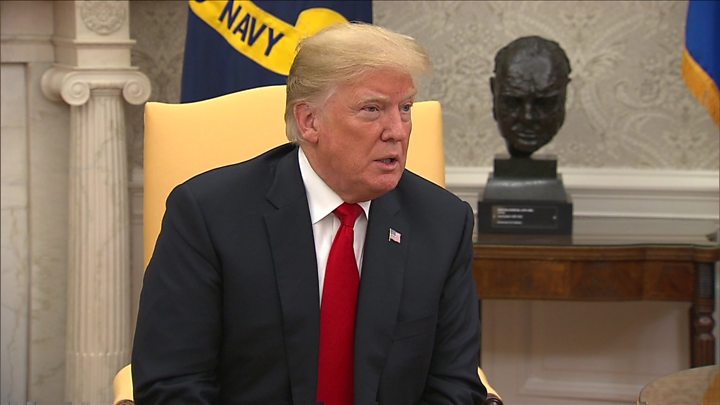 Democrats accused the 11 Republicans of attempting to rush the process, while Republicans countered that the 10 Democrats were using the sexual assault allegations in an attempt to delay – and ultimately block – the conservative judge from joining the Supreme Court.
But later, after impassioned speeches from both sides in the committee and later discussions between members, the time for the vote came and went.
Amid much confusion, Mr Flake clarified to the committee that he was backing the motion to send Judge Kavanaugh's nomination for a full vote on the Senate floor – but would not support his confirmation in the Senate without the FBI probe.
Republicans control the Senate by a narrow 51-49 majority. Without the support of Mr Flake and one other Republican senator – and assuming all Democrats vote against – the confirmation of Judge Kavanaugh cannot occur. Vice-President Mike Pence has the deciding vote in the event of a tie.