Brexit: PM's compromises a 'concern' for cabinet ministers
Cabinet ministers raised concerns about potential compromises with the EU over Brexit at a No 10 meeting.
There is talk of the UK staying in a form of customs union with the EU for an unlimited period, if a post-Brexit trade deal cannot be done in time.
No 10 has insisted that any such arrangement would be "time limited".
EU leaders meet in Brussels next week for what European Council President Donald Tusk has called the "moment of truth for Brexit negotiations".
The UK and the EU both want to avoid a "hard border" – physical checks or infrastructure between Northern Ireland and the Republic of Ireland – should a long-term trade deal not be concluded before the end of the 2020, but cannot agree how.
Brussels has proposed what it calls a backstop plan that would see Northern Ireland staying in the EU customs union – something the UK says is unacceptable as it would effectively create a border between Northern Ireland and the rest of the UK, down the Irish Sea.
BBC political editor Laura Kuenssberg said it was understood that the EU was now prepared to accept the idea of the whole of the UK remaining in the customs union if a trade deal cannot be done during the so-called "transition period", which is due to end in December 2020.
The EU has so far resisted British attempts to agree a finish date for the backstop, but many Conservative Brexiteers argue an open-ended arrangement is unacceptable.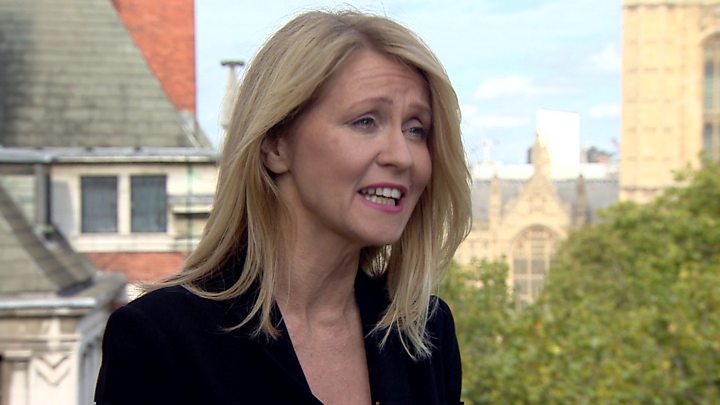 It is understood that cabinet ministers Liam Fox, Michael Gove, Dominic Raab and Jeremy Hunt expressed concerns about the possibility of such an outcome.
And the BBC understands another senior minister, Commons leader Andrea Leadsom, was "thinking carefully about whether she could put up with such a compromise" amid speculation she could resign.
Earlier, Work and Pensions Secretary Esther McVey, who was not at the Downing Street meeting, refused to endorse the prime minister's blueprint for Brexit.