Cabinet meeting is key moment on road to Brexit
After months of uncertainty, and hours of tortuous negotiations, an agreement is ready to be put to Theresa May's cabinet.
There have been plenty of false starts over the past few months but this really is a pivotal moment in the long road to Brexit.
If the cabinet accepts the many compromises necessarily contained within it as the best outcome which can now be achieved, the government will have cleared the first hurdle.
That will allow an emergency EU summit to take place at the end of November to sign off a deal.
:: LIVE – PM tries to sell Brexit text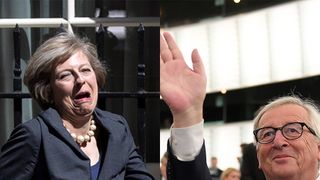 Whether the Brexiteers in cabinet can accept it will partly be determined by whether they think it can clear its next and bigger hurdle – Parliament.
A vote will likely be held in December which will make or break the agreement.
In the Conservative party, the arithmetic looks hard to surmount.
Brexiteers such as Boris Johnson, Jacob Rees-Mogg and Iain Duncan Smith haven't yet seen the agreement – which will be published this afternoon, if signed off – but have already declared their implacable opposition.
Arch Remainers such as former ministers Jo Johnson and Justine Greening have broken cover to say they believe this is an act of national self-harm and they won't back it either.
The DUP, whose 10 MPs lend Mrs May her majority, have suggested they would vote it down as it would breach their red lines, as would Labour.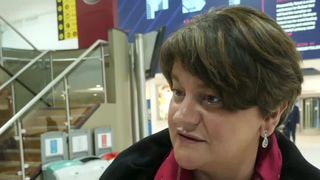 Round-the-clock negotiations over the past couple of days have led to what Number 10 believe is a sellable compromise.
They have rejected the EU's plan for a backstop specific to Northern Ireland – leaving it effectively in the single market if no other arrangement is found to keep the border open.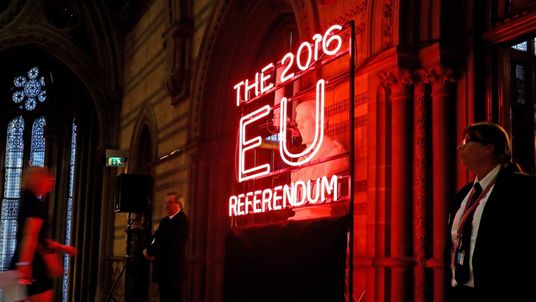 For the cabinet's Brexiteers, the document is a long deviation from the referendum campaign two years ago
A senior source told me only the prime minister's plan for the whole of the UK to stay in a customs union with the EU is in the 500-page agreement.
"This is as far as it is possible to go", will be the Mrs May's message to her top team.
There is no plan B, is the implication.
"She will say this agreement delivers on the result of the referendum and gives us control of our money, our borders, our laws, fishing and agriculture," a Downing Street source said.
But there is still deep concern among cabinet ministers that the UK will be unable to extricate itself from this arrangement without the EU's say-so.
Or that the mechanism to dismantle it will be overseen by European judges – at one time a red line for Mrs May.
For the cabinet's Brexiteers, the document is a long deviation from the referendum campaign two years ago.
But if they reject it, either to walk out in protest or force Mrs May to stand aside, they must weigh up whether a better outcome is possible or whether they are propelling the country towards either no deal or a delayed exit.
If they see defeat in Parliament as inevitable, they must weigh up if it is worth swallowing what they regard as unpalatable compromises.
Number 10 is twitchy.
Brexit Secretary Dominic Raab and other chief Leave-supporting cabinet ministers Andrea Leadsom, Michael Gove and Penny Mordaunt have stood by Mrs May's plans so far.
They will meet for three hours this afternoon to weigh up the decision.
The stakes couldn't be higher.