Crisis-hit Patisserie Valerie finance chief arrested
Patisserie Valerie's owner has said its finance director has been arrested by police as the company scrambles to secure its future.
The upmarket baked goods chain, which had warned on Thursday its current business was at risk of collapse without an immediate injection of cash, said Chris Marsh was held last night before being released on bail.
Hertfordshire Police later said: "A 44-year old man from St Albans has been arrested on suspicion of fraud by false representation.
"He has been released under investigation."
Patisserie Holdings suspended trading in its shares on Wednesday after the board said it was looking into "potentially fraudulent accounting irregularities" resulting in a misstatement of its financial position.
Mr Marsh was suspended from his role while the circumstances of the financial black hole were examined internally.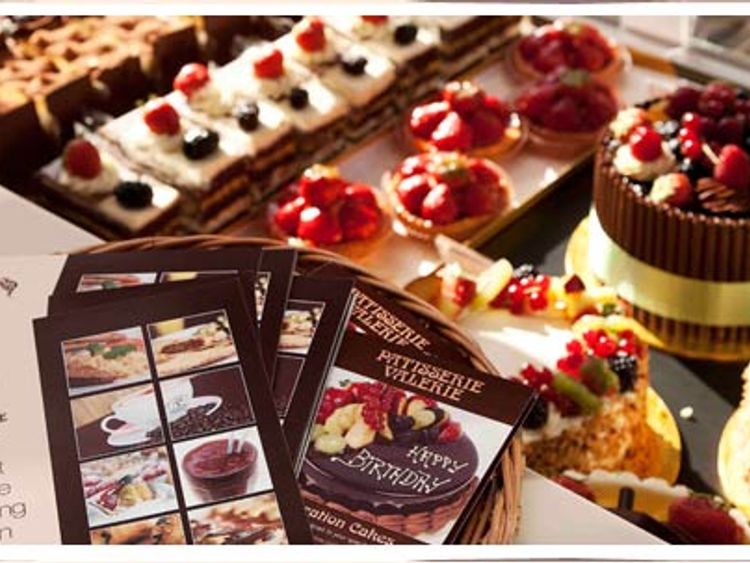 A story by Sky News on Tuesday suggested the sum could exceed £20m.
Adding to the company's headache this week was an announcement that the board had just learned of a winding-up petition that had been filed against its main subsidiary by the taxman.
It related to more than £1.1m said to be owed to HMRC.
Patisserie Holdings has more than 200 stores – the vast majority of them under the Patisserie Valerie brand.
It employs more than 2,500 people.
A further statement was expected from the company later on Friday to update investors on the hunt for new capital to shore up its finances.