Government to target middle-class drug users
Middle-class drug users are to be targeted by the government in a purge on the causes of violent crime.
The home secretary, Sajid Javid, claims sudden bursts of violence can be linked to shifts in the drugs market.
In his Tory conference speech in Birmingham, he will announce a review into who is buying illicit substances as well as who is selling them.
It will look at all types of user, including professionals, and all illegal drugs, says Mr Javid, whose brother is a chief superintendent in the police.
The results of the review will be used to help police and organisations like the National Crime Agency crack down on buyers and sellers.
"I am committed to ending the scourge of violent crime and will combat this issue using all the tools at the government's disposal," said Mr Javid.
"We will not only deal with crime when it happens but will go further and strengthen our ability to target and prevent the root causes of criminal behaviour from finding the evidence, ensuring our services are working together and providing the right resources to the right places."
Mr Javid is also launching a consultation on ordering public sector workers in health, education, social services, local government and housing services to make tackling the root causes of serious violence a top priority.
These staff could be asked to report early warning signs of someone at risk of falling into a life of violent crime, such as truancy, aggression, anti-social behaviour, substance misuse and criminality at home.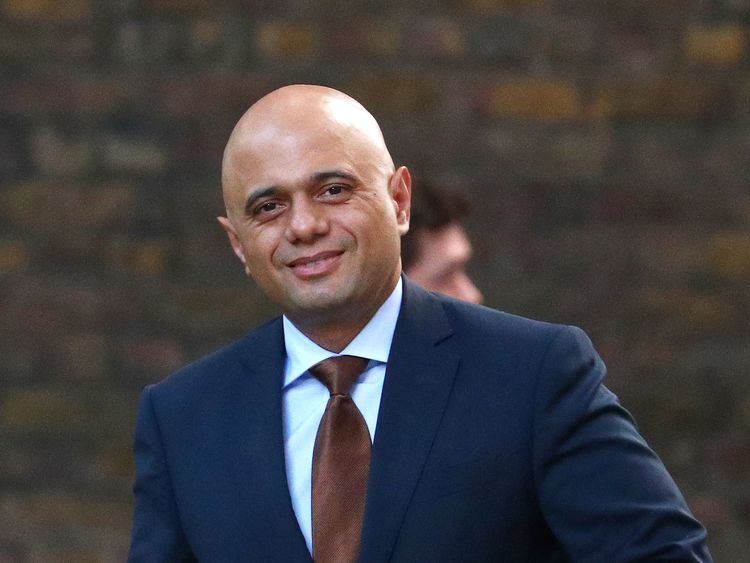 A £200m youth endowment fund is being set up that will focus on violent crime hotspots, Mr Javid will also announce.
The shadow home secretary, Diane Abbott, dismissed the move and said: "Violent crime is rising and recorded drug-related crime is surging.
"But all the Tories can offer is a review, yet another consultation and a £200m fund that doesn't replace the money they have already cut from local authorities.
"It's no use Sajid Javid saying health, education, social services, local government, housing and others are at the root cause of violent crime.
"He is part of a government that has been implementing damaging austerity measures in all of these areas for more than eight years."
In another government crackdown on drugs, a financial crime unit is to be launched by Justice Secretary David Gauke to stop drug dealers in prisons making money.
In his Tory conference speech, Mr Gauke will warn drug barons their cash will be tracked down and seized by the HM Prison and Probation Service team.
"My message to kingpins is this: we are already blocking your phones, putting you in isolation and now we will make sure you can't access your money," he will say.
"Dealing drugs in prison will no longer be profitable because we will find your assets and we will seize them."
The new financial crime unit, which will be based in Peterborough, will probe how bank accounts are being used to pay for drugs in prison and track down the criminals linked to them.
The unit will have the power to close accounts and freeze assets as well as make arrests.