Minister Jo Johnson quits over Brexit and calls for new vote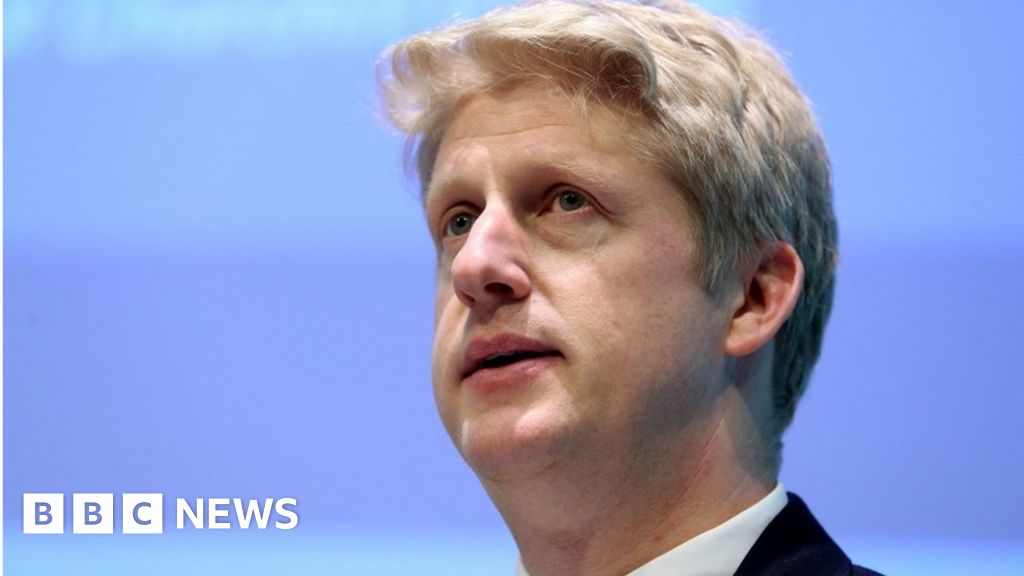 Transport minister Jo Johnson has quit the government, calling for the public to have a fresh say on Brexit.
The MP, who is Boris Johnson's brother, said the UK was "barrelling towards an incoherent Brexit that is going to leave us trapped in a subordinate relationship to the EU".
It was "imperative" to "go back to the people and check they are content to proceed on this extraordinary basis".
He voted to remain in the EU while his brother was a leading Brexiteer.
His brother, who quit as foreign secretary in July, praised his decision, saying they were "united in dismay" at the PM's handling of the negotiations.
In an article sent to journalists, the MP for Orpington said he would vote against the withdrawal agreement which the prime minister was trying to agree with the European Union, describing it as "a terrible mistake".
"Hopes for the 'easiest trade deal in history' have proved to be delusions," he wrote.
"Contrary to promises, there is in fact no deal at all on our future trading relationship with the EU which the government can present to the country," he wrote.
"While we wait to negotiate trading terms, the rules of the game will be set solely by the EU. Britain will lose its seat at the table and its ability to amend or vote down rules it opposes."
He added that, given Brexit had "turned out to be so far from what was once promised, the democratic thing to do is to give the public the final say".
"This would not be about re-running the 2016 referendum, but about asking people whether they want to go ahead with Brexit now that we know the deal that is actually available to us, whether we should leave without any deal at all or whether people on balance would rather stick with the deal we already have inside the European Union."