Patisserie Valerie gets £20m to avert collapse
The chairman of crisis-hit Patisserie Valerie is stumping up £20m to avert the chain's financial collapse.
Patisserie Holdings made the announcement hours after it emerged its finance director Chris Marsh, who was suspended on Wednesday as the firm investigated "potentially fraudulent accounting irregularities", had been arrested.
The company's updated statement said it was taking two pieces of action to shore up its finances.
It said an issue of new shares hoped to raise approximately £15m but, because that process would take time to complete, its chairman and largest shareholder Luke Johnson would provide a £10m bridging loan.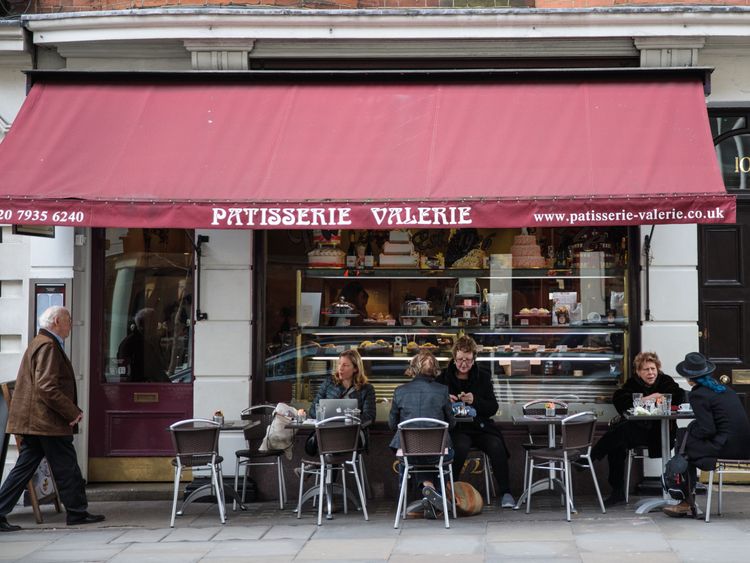 Patisserie Holdings said Mr Johnson was also close to agreeing a three-year loan facility of an additional £10m to provide it with the minimum £20m needed immediately to continue trading for the foreseeable future.
Its plans were revealed alongside updated statements on its financial position following investigations, carried out with the help of auditors, over the past few days which offered more information on the scale of its problems.
It said that while the findings were preliminary and subject to change, it now believed the group had net debt of approximately £9.8m. It had previously reported a £30m cash surplus.
The company, which employs 2,500 staff in more than 200 stores, said the funds raised through the planned share placement would be used to pay back around half the money loaned by Mr Johnson, as well as to meet outstanding liabilities including a £1.1m tax bill owed to HM Revenue & Customs.
Its shares remain suspended as the audit continues.
Its dash for cash was continuing apace on Friday morning as Patisserie Holdings confirmed Mr Marsh had been arrested and bailed.
Hertfordshire Police said: "A 44-year old man from St Albans has been arrested on suspicion of fraud by false representation.
"He has been released under investigation."
The Serious Fraud Office (SFO) later added: The SFO confirms that its director has opened a criminal investigation into an individual.
"We can give no further information or comment at this time."
The company refused to comment earlier after it emerged two stores in London, in Hammersmith and on Edgware Road, were not open for business amid the cash crunch.
A notice on the door of the Patisserie Valerie shop in Hammersmith that appeared on Twitter said the site's landlord had taken control citing "non-payment of rents".
A spokesman for MP Kings Retail SARL later commented: "We have taken possession of the unit on King Street in question.
"We are sorry to see the store close but have been forced to act given the tenant was in breach of their lease agreement."