Police officer run over in Blackley during van chase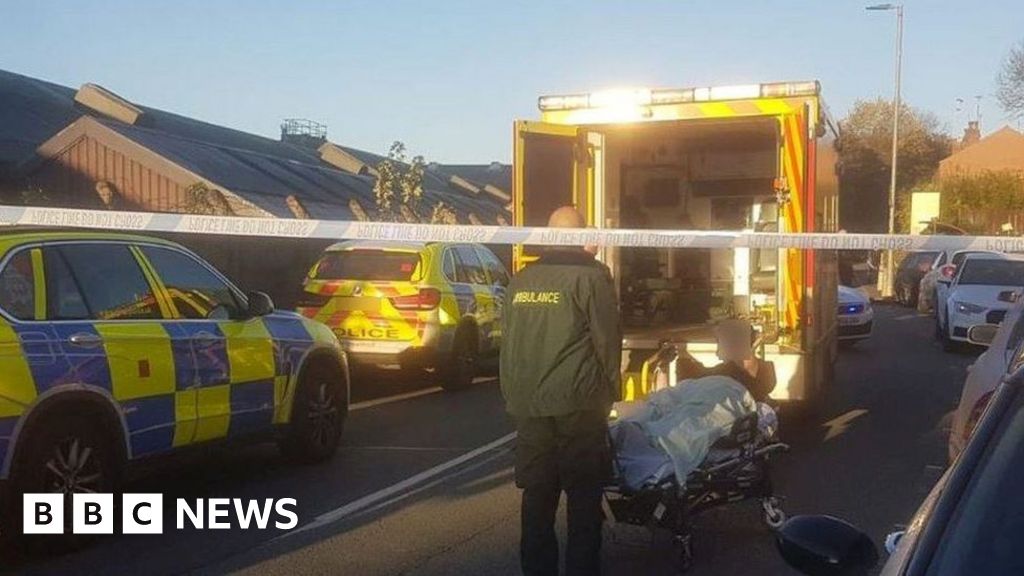 A police officer has been run over during a police chase in Manchester.
The 43-year-old was hit by a black Citroen Berlingo van being pursued by officers just after 07:30 BST on Blackley New Road.
Witnesses told the BBC the van reversed as the driver tried to get away from two chasing police cars, but then hit a wall.
The officer is in a stable condition in hospital and the van driver has not yet been arrested, police said.
Greater Manchester Police said officers were sent to a "disturbance at a property" on Sandyhill Road in Blackley and they saw a van drive off and hit several cars.
Witness Jack Heys, 23, told the BBC: "It was madness. "The van driver scraped the side of my car as he was trying to get away from two chasing police cars.
"He was right beside me and I waved my hands at him as if to say 'What are you doing?'.
"It then hit a policeman. The van driver was desperate to get away and reversed but hit a wall."
Mr Heys added: "There were two women in pyjamas in the back of the van – they seemed to know him."
Supt Chris Hill said: "We're determined to find those responsible for this terrible incident and you will see an increased police presence in the area as officers are working at and around the scene."
Ch Con Ian Hopkins added it was a "shocking incident".