Scarlett Johansson criticised for taking on trans role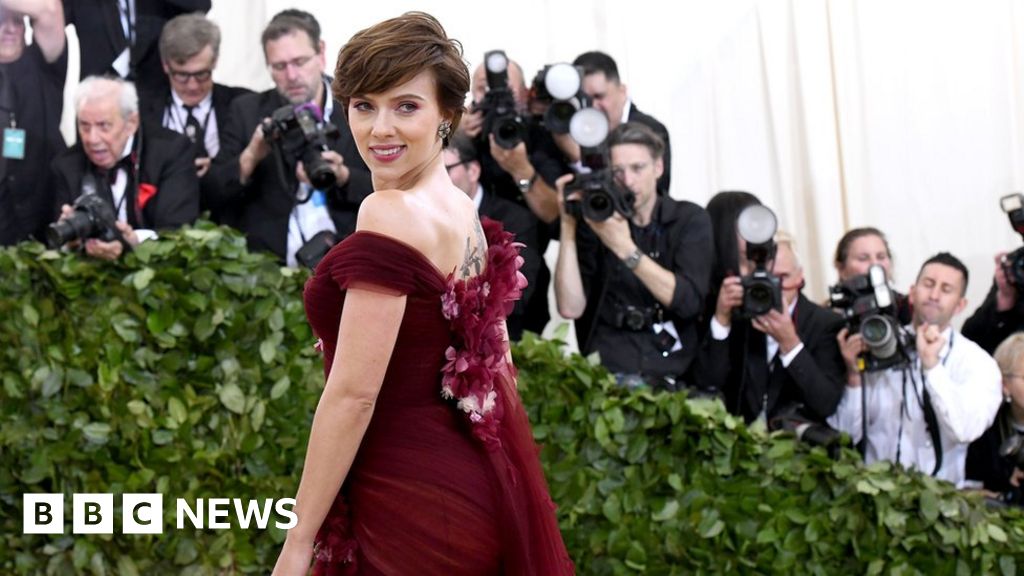 Scarlett Johansson has been criticised for taking on the role of a transgender man in a new film.
The Avengers star will play 1970s Pittsburgh crime boss Dante "Tex" Gill, who was born Jean Gill, in Rub & Tug.
According to a local US newspaper obituary, Dante – who died in 2003 – is said to have identified as a man and asked to be called "Mr Gill".
"There are literally so many trans actors that could've been cast in this role," one person wrote on Twitter.
The obituary in the Pittsburgh Post-Gazette – which refers to Dante as a "she" throughout – says: "For years, according to police, Ms Gill ran a string of [massage] parlours as fronts for prostitution, all the while insisting that she was a man and telling everyone she wanted to be known as 'Mr Gill'."
It adds: "She may even have undergone the initial stages of a sex change that made her appear masculine."
Several people have criticised Scarlett for taking on a role they say should have gone to a trans man.
The actress was previously accused of "whitewashing" for her role in 2017's Ghost In The Shell, in which she played a character that was originally written as Asian.
Rupert Sanders, who directed Ghost In The Shell, is set to direct the biopic.
And some people see this as a continuation of the 33-year-old taking roles that she shouldn't.
While others are suggesting roles she might take in the future.
However some people say they don't understand the controversy around the news – arguing that an actor's job is to take on roles that are different to who they are in real life.
A representative for Scarlett reportedly gave Bustle comment from the actress herself, referencing other actors who have played trans roles.
"Tell them that they can be directed to Jeffrey Tambor, Jared Leto, and Felicity Huffman's reps for comment."
Newsbeat has contacted representatives for Scarlett.
Follow Newsbeat on Instagram, Facebook and Twitter.
Listen to Newsbeat live at 12:45 and 17:45 every weekday on BBC Radio 1 and 1Xtra – if you miss us you can listen back here.