Several hurt as gas leak sparks explosion in central Paris
A loud explosion has left several people injured in central Paris, police have said, with pictures showing severe damage to a building.
Officers say multiple injuries are confirmed and they believe it is believed to have been caused by a gas leak.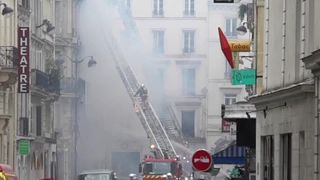 So far, there have been no deaths confirmed.
France's Prefecture de Police say the blast occurred in a bakery on the Rue de Trevise, in the 9th arrondissement, north-central Paris.
Several buildings in the surrounding area have been damaged and pictures of the scene show a large amount of debris strewn in the street, about a mile north of the Notre-Dame cathedral.
Windows were blasted out of neighbouring shops and apartments and cars were overturned. Broken glass covers the pavements nearby.
Video pictures show at least one casualty on a stretcher being taken away by emergency services from the scene, where about 200 fire fighters are in attendance.
It comes as Paris is braced for a ninth weekend of anti-Emmanuel Macron protests by the Gilets Jaunes.
Sky's Alistair Bunkall, who is on the scene, said: "The Pompiers and the Gendarmerie are here in large numbers. It's pretty chaotic at the moment, in term of the cordon and what went on.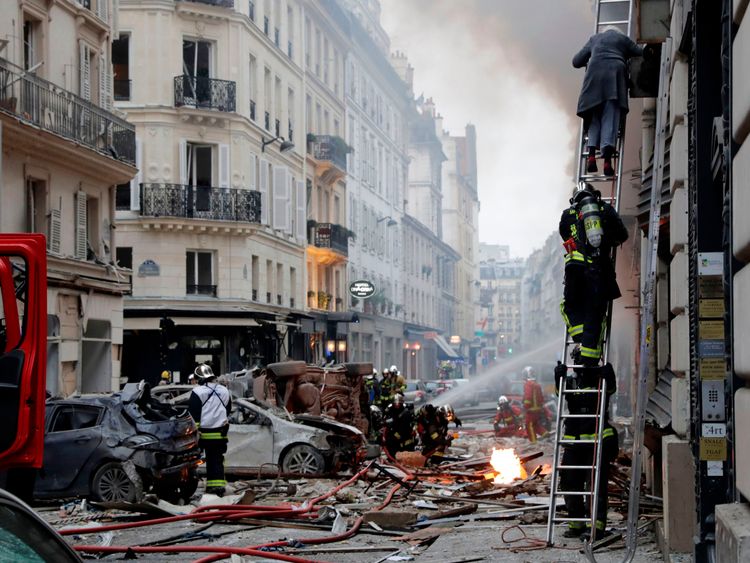 "A bakery might suggest it is a gas explosion but when you have Paris on high alert here, because of the Gilets Jaunes protests – police are out in the thousands – it really adds to the complexity of what is already a highly charged policing operation.
"Lots of reports of casualties but whether the reports of fatalities are accurate, we don't know yet."
A tourist who was in the street at the time with a group of others said: "In the middle of nothing, I heard this big explosion.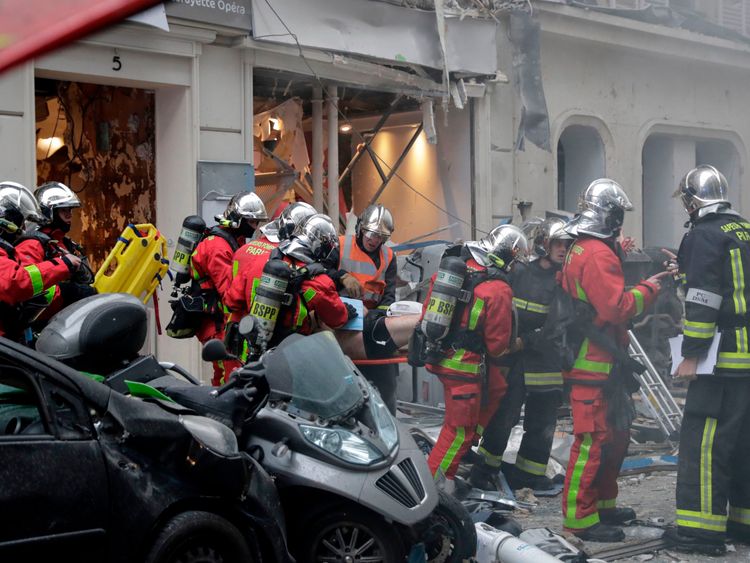 "A lot of pressure came out of it, a lot of black smoke and glass. I just had time to get down and cover myself and my head. I felt a lot of things fall on me.
"I was in panic. Fortunately, I know my hotel well, so I ran. I don't know what I stepped on. I just ran.
"I've spoken to my clients and a few of them got injured in the head. They were bleeding."
Interior Minister Christophe Castaner said: "The toll appears to be high, and severe."
Police have closed off streets the Opera theatre in order to land two helicopters in the street, apparently to evacuate victims.
More follows…
World News – Breaking international news and headlines | Sky News