Theresa May: My focus is on getting Brexit deal passed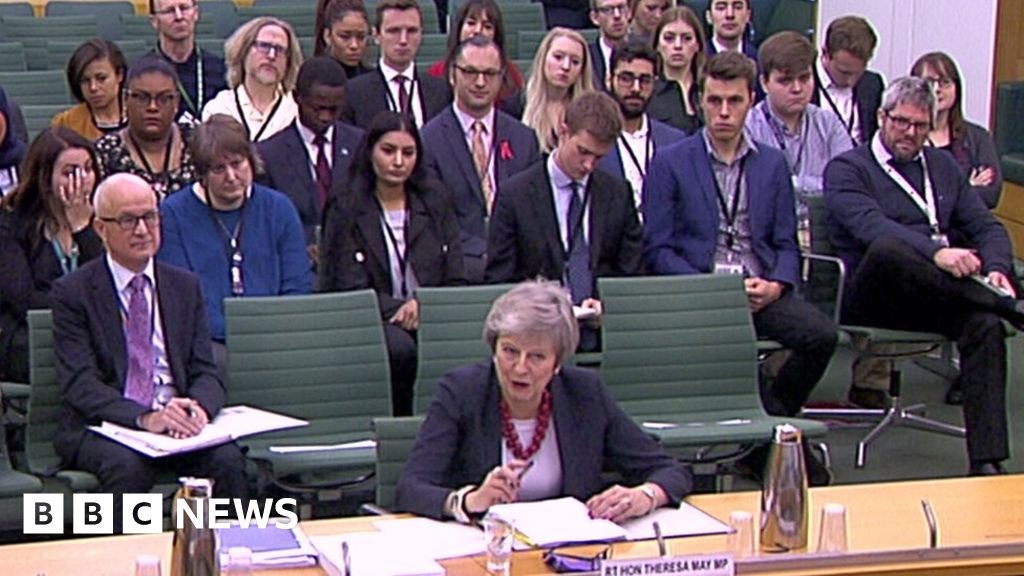 Theresa May has refused to speculate about what she will do if MPs vote down her Brexit deal on 11 December.
She said she wanted MPs to "focus on the choice that lies in front of them" and ignore other potential options.
She described calls for another referendum or delaying 29 March's departure date as attempts to "frustrate" Brexit.
The prime minister is appearing before the liaison committee of select committee chairs.
She said if MPs "voted down" her deal "then obviously decisions would have to be taken" and planning for a no-deal Brexit would be stepped up.
Labour is hoping to force a general election or, failing that, another referendum, if, as currently widely expected, MPs reject Mrs May's deal.