Trevor Noah has message for Trump, Kavanaugh supporters: 'Shame recognizes shame'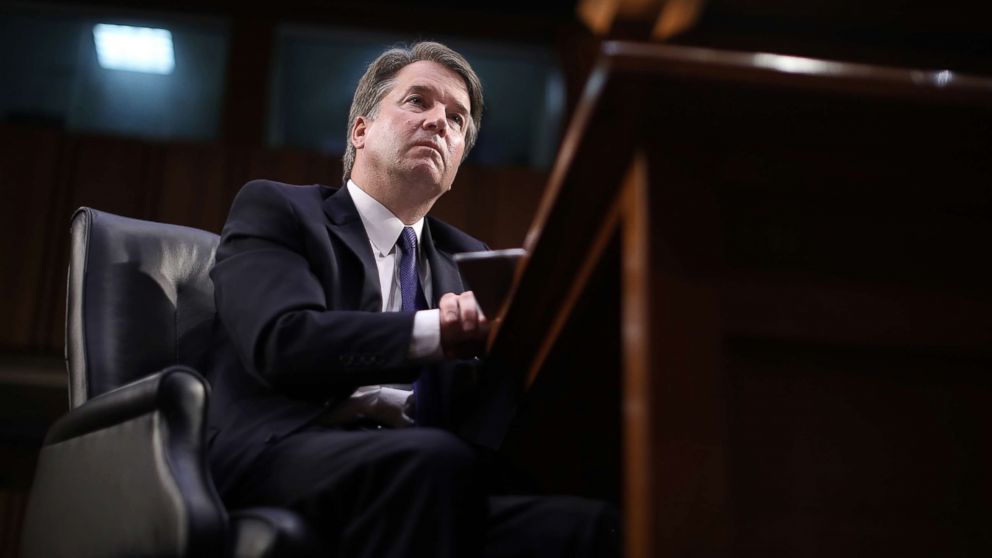 Trevor Noah shared a theory on Wednesday to explain why he believes President Donald Trump and GOP leaders in Congress will stand by Supreme Court nominee Brett Kavanaugh as he faces allegations of sexual assault.
"What is also wild about this, this is like the fifth prominent person Donald Trump has supported who's been accused of mistreating women," Noah, host of "The Daily Show," said Wednesday. "It's almost like he doesn't realize it, but if he likes someone it's because they have a shady history with women, you know.
"Shame recognizes shame. So like if Trump says, 'There is something I like about this guy,' we should probably investigate them."
Trump said it's hard for him to "imagine that anything happened" between Kavanaugh and Christine Blasey Ford, the woman who has claimed Kavanaugh sexually assaulted her during a party in the 1980s.
"If she shows up and makes a credible showing, that will be very interesting, and we'll have to make a decision," Trump said Wednesday. "But I can only say this, he is such an outstanding man. Very hard for me to imagine that anything happened."
Kavanaugh vehemently denies the Ford's claim. He's not being investigated for any crime.
"This is a completely false allegation. I have never done anything like what the accuser describes — to her or to anyone," Kavanaugh said in a statement released Monday. "Because this never happened, I had no idea who was making this accusation until she identified herself yesterday."
More than 60 women came to Kavanaugh's defense in a letter to Senate Judiciary Committee chair this week, but Noah says Ford's claims should be investigated and taken seriously.
"I'm not saying Kavanaugh is guilty of anything," Noah said. "What I am saying is, people struggle to understand that two things can be contradictory and true at the same time. You could know somebody as a great person, and they could also be doing something that you don't know about that makes them someone that you wouldn't recognize.
"There is a reason we call them skeletons in the closet — it's because they are skeletons in a closet, not skeletons on the porch."