What is the influential 1922 Committee the PM will face?
Theresa May has controversially been told to "bring her own noose" to a crunch appearance in front of Tory MPs on Wednesday evening.
The prime minister will appear before a 1922 Committee meeting in parliament, where she will hope to ease discord within the Conservative Party at her handling of Brexit negotiations.
Such gatherings are usually marked by cheers and table banging for a Tory leader.
But, amid suggestions Mrs May could yet face a confidence vote among her MPs, the prime minister may be forced to endure a more uncomfortable ride.
:: WHAT IS THE 1922 COMMITTEE?
The 1922 Committee comprises all backbench Conservative MPs.
It meets weekly when parliament is sitting, with the gatherings usually providing an indicator of backbench support for the leadership, direction of the party or major policies.
A Tory leader is invited to attend 1922 meetings on occasion, with Mrs May having notably secured her position as Tory leader at such a gathering in the wake of her disastrous 2017 general election result.
Mrs May used that meeting to tell MPs: "I got us into this mess, and I'm going to get us out."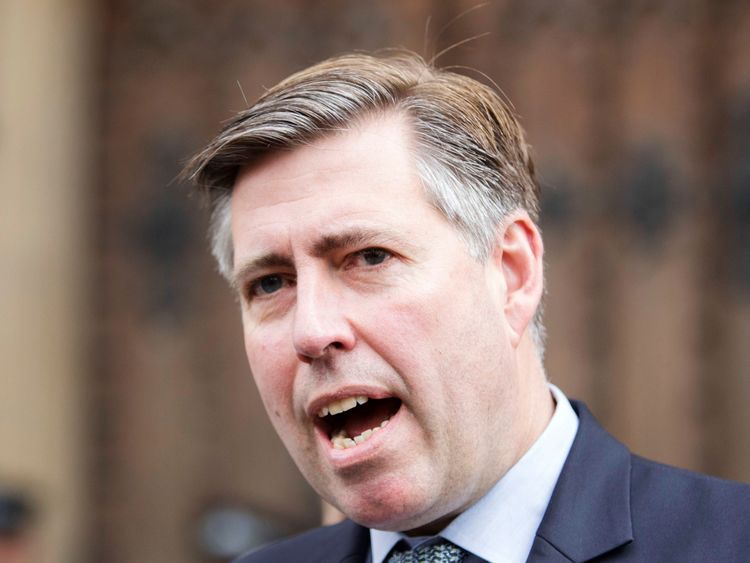 :: WHAT POWER DOES THE 1922 COMMITTEE HAVE?
Often referred to as "the men in grey suits", the 1922 Committee is led by an 18-member executive committee with a chairman elected by committee members.
The current chairman is Sir Graham Brady, whose position gives him great influence in the party and the responsibility of overseeing Tory leadership elections.
The Altrincham and Sale West MP has held the role since May 2010.
If Tories want to force a vote of confidence in their party leader, they are required to submit a letter to the 1922 Committee chairman.
A total of 15% of Conservative MPs are required to write such letters to prompt a confidence vote, which currently means 48 dissatisfied MPs is the crucial number.
Sir Graham is responsible for keeping a tally of the number of letters submitted.
If a leader loses a subsequent no confidence vote, Sir Graham will then organise a series of secret ballots of MPs to whittle down possible leadership candidates to a final two.
These will then be put to the wider Conservative Party membership for a final choice.
:: WHY IS IT CALLED THE 1922 COMMITTEE?
On 19 October 1922, a meeting of rebel Conservative MPs at the Carlton Club ended the party's coalition with the Liberals and brought down the government of David Lloyd George.
The resulting general election was won by the Tories, with the backbench committee taking its name from the year of those events.
:: WHEN DID THE 1922 COMMITTEE LAST DEPOSE A TORY LEADER?
Iain Duncan Smith was removed as Tory leader in October 2003 when he lost a confidence vote initiated by Conservative MPs.